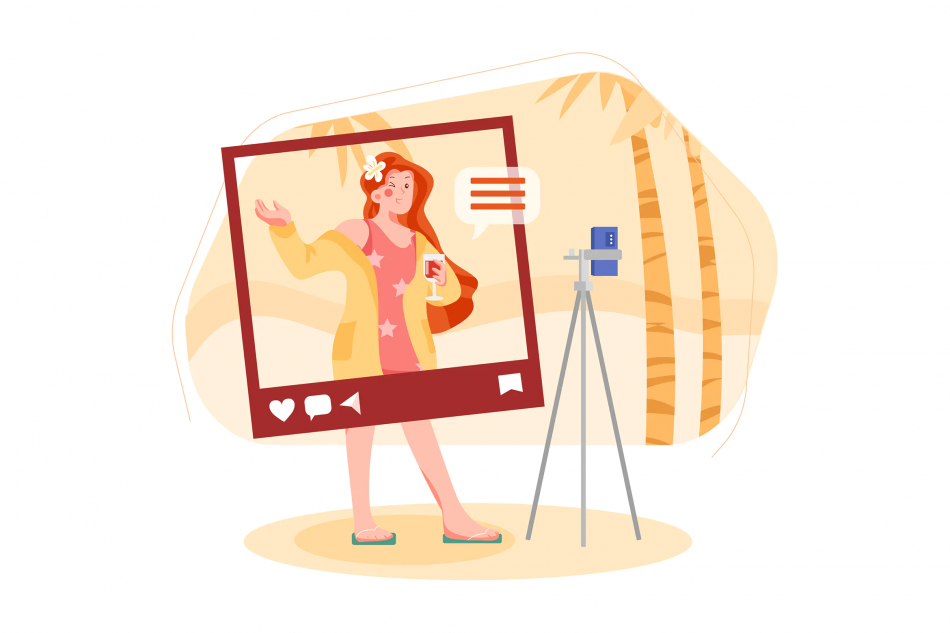 Celebrities? Nah. Influencers are the new upcoming celebrities on social media. If you're on social media, chances are you probably stumbled upon a few of them every hour or even minutes. 
Previously, brands were fixated on collaborating with celebrities to reach out to the people but now times have changed, and so have strategies. Why pay a large amount of money to one person when you can allocate smaller amounts to multiple influencers? 
Social media is a game of numbers. The numbers of followers and views you have can easily determine your scale of success. 
More eyes on the content = larger the audience
The few platforms you can hop on for you to monetize from are: 
Instagram 
As of now, Instagram is the most well known platform for influencers to monetize. There are 3 ways you can earn from Instagram. 
Post content sponsored by brands
Sell other people's products
Sell your own products
Sponsored Post
Creating content for brands is the most common way for influencers to leverage on Instagram. Instagram has made it easier for brands and creators to connect. Usually brands will find you, if not, put yourself out there. Message them directly, make yourself known, get on their radar. 
But not to forget the fundamentals of it all. 
Rule #1: Stick to companies that match your profile and personality. 
Rule #2: Careful with what you are endorsing. Working with just any brand can ruin your reputation among your followers. 
Rule #3: Be genuine & transparent. 
You can command a fee, but that change once you start engaging with clients. Clients may have budgets you might agree/disagree with. It is entirely up to you whether you would like to collaborate or take a pass. Not all influencers necessarily earn from collaborations done with brands; some only get freebies as compensation from brands. 
Be an Affiliate
When you become and affiliate to a brand, it allows you to earn commission through the sales you generate on behalf of brands. The commission can generally range between 10-25% of the sale. 
Let's say total sale is RM1000, the lowest an influencer can earn is RM100 and highest is RM250. 
How it's done is you'll be given a link or promo code in which you can choose to share in your stories, post or Instagram bio. This will allow brands to track your referrals.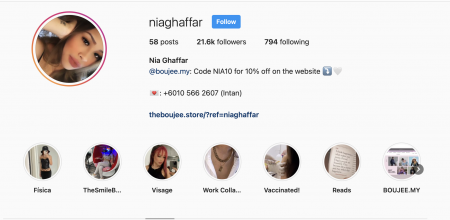 Be an Entrepeneur
You don't need to limit yourself to collaboration and sponsorships with other brands. With the numbers of followers you've gathered, you can too, leverage this into building a brand of your own. from clothing to makeup and food, the opportunity is endless. Open up an Instagram store and start selling! 
There are multiple way for you to go about with selling items online on Instagram. 
Have a website of its own and use the link in bio route
Create a business account on Instagram itself
Set up Instagram Shopping
Or have all three!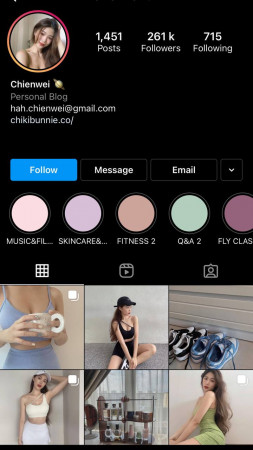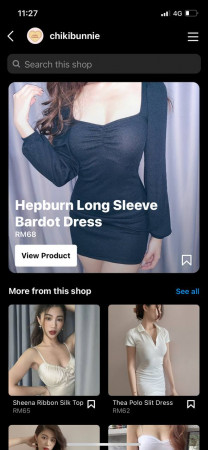 YouTube
YouTube Partner Program
To start monetizing on YouTube, you must join the YouTube Partner Program (YPP), which allows you to earn money by placing advertisements on your videos. As an influencer you must have at least 1,000 subscribers to join YPP. 
The most common way YouTubers make money is through ads. That means that all the ads that appear before of during the videos we watch may contribute to the channel's earning. YouTuebers earn up to 55%of all ad revenue collected on their YouTube page. This can make up to RM840 per day. 
Sponsored Content
Similar to Instagram, YouTubers can earn money from brand sponsorships too! Depending on the number of followings or the quality of content, creators can easily make between RM1,000 - RM10,000 per video. Companies enjoy collaborating with channels especially when a YouTuber's content resonates with them. Take Jane Chuck, for example, a fashion/lifestyle YouTuber who was recently sponsored by svn.kl, a luxury sneaker store. Seeing as she's quite the fashionista with almost half a million followers, sponsoring her will definitely be bringing in money not for her, but for them too.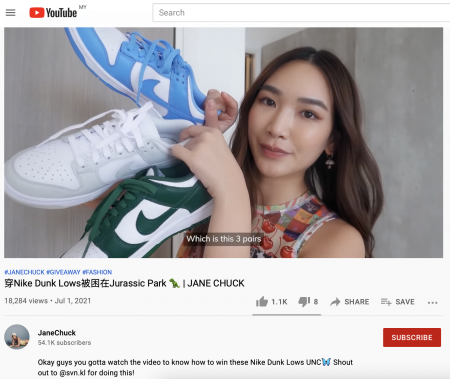 On a side note, those aren't the only ways these content creators are cashing in. YouTube offers a membership that allows creators to create membership perks for audiences too. Creators can offer multiple membership levels with each level at different pricing. With the lowest level at the price of RM1.50 going up to RM400. 
Now this is an income you can count on and is constant every month. Imagine having 50 memberships of the 3rd tier, going at RM5, thats easily RM250. That being said, that's only one membership, imagine creators who offer more than one membership.. 🤑
TikTok 
As of now, TikTok is not a platform where you can earn directly like YouTube. Instead, use this platform to attract attention, gain more followers, then divert it to your other socials for opportunities such as sponsorships and such. 
You know what they say, whatever and wherever attracts attention, the money will follow. 
So, connect all of them together! 
Get your head start on potentially becoming the next upcoming influencer. You can do it by directing all your audiences from different channels to all your channels. Just create your portfolio with KOMACI Link! Take your first step & start creating your mini portfolio with us at KOMACI Link!
Read more.