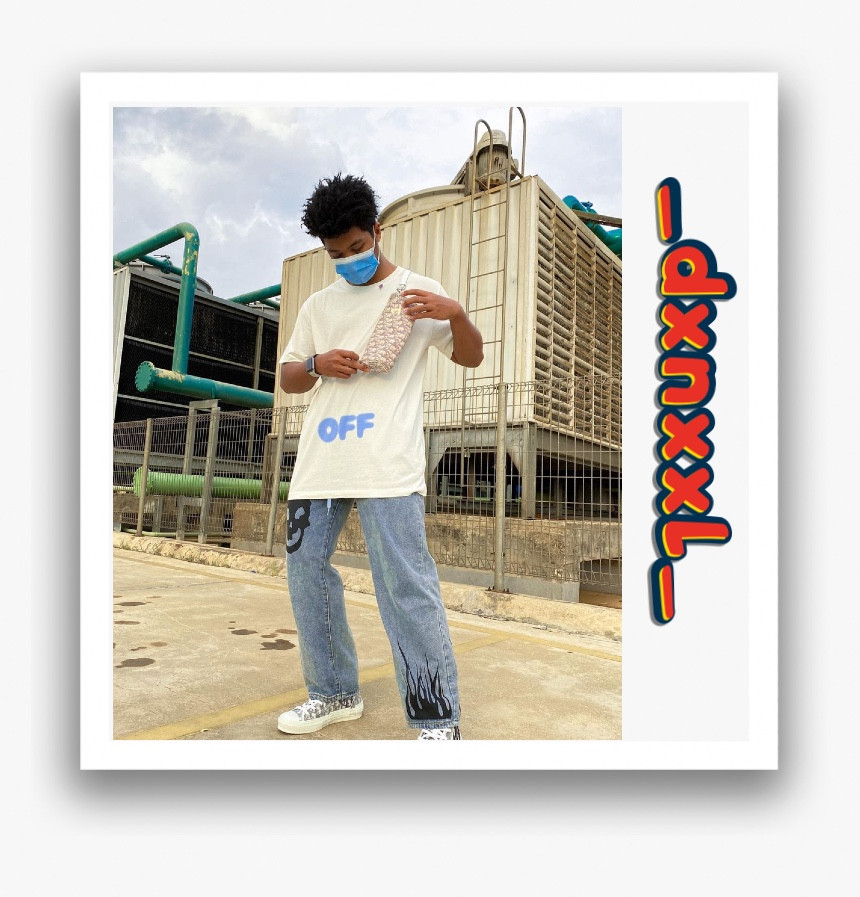 Afiq Danial, or better known as _dxnxxl_, an Instagram Entrepeneur, started his journey at the age of 22 and escalated from hundreds of followers to almost 20,000 followers in under just two years. 
WHAT IS THE CORE OF YOUR BUSINESS & WHAT MADE YOU WANT TO START THE BUSINESS? 
Danial: I'm a reseller, I sell streetwear. I'm also a personal shopper and I do consignment items as well. The items I sell range from normal to high end like Louis Vuitton, Dior, Hermes and many more. Everything is done through my personal Instagram, _dxnxxl_. The reason why I decided to do it online is because we are slaves of the Internet, as I call it, and everyone is on the Internet, it is ingrained within our routines, so the demand ad potential buyers are endless.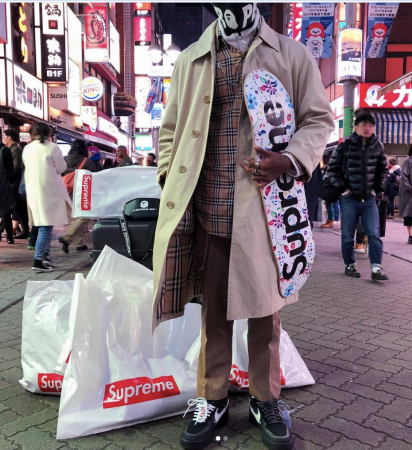 CAN YOU TELL ME A LITTLE BIT OF HOW YOU STARTED THIS JOURNEY? 
Danial: Actually, I started doing business a while back, when I was studying. I started with dropshipping baju kurung and baju melayu. When I started working, I slowly started seeing my mindset change; at the time I wanted to travel around while making money. So, I started with Bali. This was when rattan bags were trending and were the 'must haves' item in your wardrobe. I flew to Bali every week to get stocks for fabrics, women's scarves and praying veils. 
Since I was young I was always fond of being in the business industry, because I am very independent and love trying new things. Besides my job as a personal shopper/reseller, I used to be a fashion stylist for Astro and Majalah. I was introduced by my friend, who's also a stylist in Astro. From there I met alot of artists and made connections. Through that I gained experience and potential customers. 
YOU HAVE ALMOST 20,000 FOLLOWERS ON INSTAGRAM, HOW DID THAT HAPPEN?
Danial: Okay, when it comes to followers, most of them are my friends and my customers. I'm a true believer that when you give an excellent service and people are satisfied, they will talk and tell their family and friends about it. 
So similarly, here, with the products and service I provide, my customers love posting stories, Instagram posts and tag me in them. So I'd say that I get free marketing through that. But sometimes, I do too, do collaborations with artists and streamers to broaden my range of customers. 
I have customers not only in Malaysia, but overseas too, like Australia, Singapore, Korea, Japan and London. On top of that, I do giveaways, too, as a way to give back to my followers. As much as i appreciate them buying from me, I try my best to keep it fun and not so serious and make some friends along the way. 
OTHER THAN INSTAGRAM, ARE THERE ANY PLATFORMS YOU'RE SELLING ON?
Danial: Right now the main platform for my business is Instagram. I upload everything on my personal profile and customers will directly contact me, and in return I will reply personally, one on one with them. 
RECENTLY, YOU LAUNCHED YOUR OWN LINE, HOW DO YOU MANAGE THAT ALONG WITH EVERYTHING ELSE? DO YOU HAVE A MANAGER? 
Danial: No, I do not have a manager. As of right now, I do everything myself, I feel more comfortable when I have control over things. It's also much easier for me to keep track if things go wrong and how I can go about obstacles. But at times, when the quantity gets out of hand and I need postages and items packed, I do get some manpower for better efficiency. Like, when I release my brand, we do 500 pieces one shot so this definitely isn't a job I can do alone.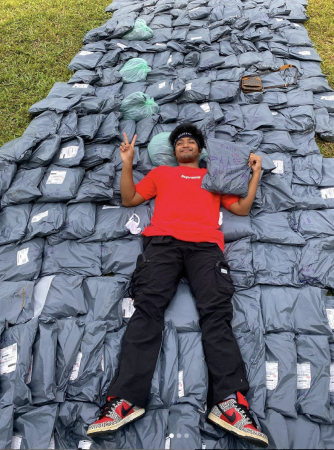 ARE YOU A FULL TIME INFLUENCER OR IS IT A SIDE HUSTLE?
Danial: Nope, the influencer role is just a side hustle for me. I am the type who likes to fill up my time with work so I do spend the majority of my time focusing on my business and when I have the time I'll take on a few partnerships. 
WHAT ARE YOUR INSPIRATIONS? 
Danial: I come from a family who are business minded. Most of my family own their own business so form there I picked up a few tips and tricks. In addition to that, I'm also the eldest child of the family and they are my top priority so that is why I keep hustling. 
HOW DO YOU CREATE CONTENT FOR YOUR SOCIAL MEDIA? 
Danial: In my entire life I have never attended any classes or workshops. I kind of just watch and learn, myself, through other people's experiences and ways of doing things. I take bits and pieces from here and there and tweak it to my own version.
FAVORITE PART OF YOUR CAREER?
Danial: My most favorite part of this industry is that I get to meet a lot of people. Some of my customers have now become really good friends of mine, I get to make connections with suppliers from overseas, and in the time I've started this business I've been able to travel to a lot and learn different cultures. 
WHAT WOULD YOU TELL THOSE WHO ARE INTERESTED IN JOINING THE INDUSTRY? 
Danial: To those who are looking into this industry, the only thing I have to say is 'TRY'. There's just so much to learn and experience you can gain from a business. The business will teach you maturity, patience, courage and from it, too, you will find unexpected 'rezeki'. Businesses of any kind, big or small, are worth trying. Whatever it is goodluck!
.
As a friend of Danial, I can personally say how inspiring it is to hear him talk about his journey, mindset and himself growing and evolving to become a better version everyday. 
If you're interested in taking a look into his profile or supporting his business, you can find him at (@_dxnxxl_) on Instagram. 
Throughout this #ShareYourStory campaign, you can expect to find more stories that'll inspire you, some light-hearted stories and some that are eye opening. As the series goes on, best believe we've got more influencers lined up waiting for you to hear their story. 
Stay tuned! 
If you want your story to be featured next click HERE.