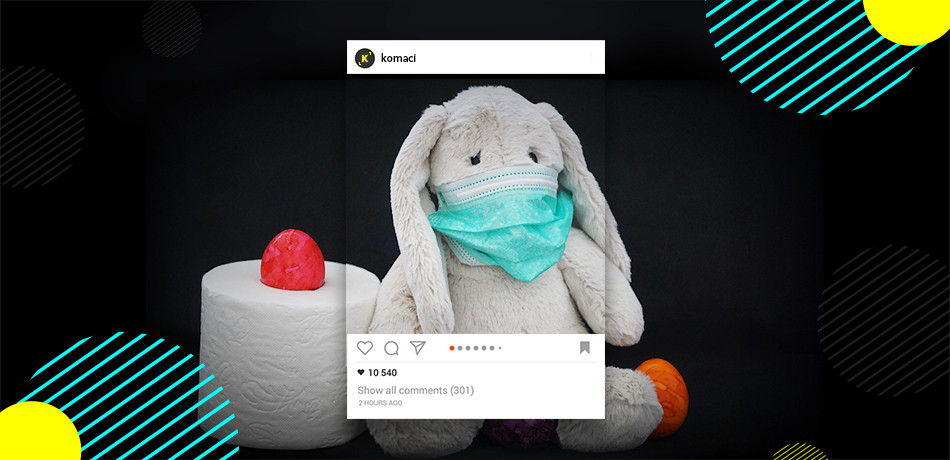 In light of the recent Covid-19 pandemic, businesses all over the world have taken a massive hit. The smaller and less-equipped perished, and those on the brink of survival are cutting costs dramatically while waiting out the danger that is the coronavirus.
This means that most marketing campaigns are on hold or cancelled. Events and large gatherings are out of the question as the public is ordered to stay at home.
Now, when borders are closed and cross-state travel is banned, what do people do? They go on social media.
Influencers are seeing a surge in engagement, as people are now consuming more content than ever. Fitness-related content is driving 50% more organic traffic, as people are looking for creative ways to stay fit at home, and now that people have more time on their hands, cooking sites and videos are seeing a spike in views and recipe requests.
Joanna Soh shares short fitness routines and healthy living tips on Instagram and YouTube.
In short: Influencer marketing can be the difference between your business surviving or collapsing during – and after – this global pandemic.
MCO – How it's Affecting Purchasing Behaviour
With Malaysia's Movement Control Order (or partial lockdown) in place, consumers are unable to shop physically unless it is for essentials like food and medicine. Even with delivery services still active, unless the purchases are done on large e-commerce platforms like Lazada and Shopee, cross-city purchase will unlikely be successful as long as the territorial lockdown is in effect. This is evident, as we see businesses asking for their customers' understanding as they struggle to meet the logistical demands.
Moreover, the lingering fear due to the economic uncertainties is unlikely to disappear even after the Movement Control Order is finally lifted – whenever that will be. Between the lost jobs and pay cuts, Malaysians are going to need a very good reason to part with whatever savings they have.
So, what can companies do at a time like this, besides apologising to their customers for delivery delays? The logical answer would be to seek out customers whose orders they can fulfil through the exposure of local influencers.
How Influencers Can Help
Across Malaysia (perhaps even globally), location is going to be the key to selling your products. GrabFood displays restaurant options that are close to the customer and simply does not offer restaurants they deem too far, even though they say they have no maximum distance on their website. For now, you need to consider doing the same.
Redirect your focus to the customers that you can easily reach in your area, as our movements will likely still be restricted in the foreseeable future. Until a vaccine is found, the danger of the virus will still hang over our heads. For the time being, the best thing you can do is to work with influencers in the area to promote to customers closer to you.  
Affiliate Marketing
Naturally, with everyone staying at home, people are turning to online shopping to get their necessities. Influencers are also seeing a jump in affiliate marketing sales as e-commerce shoots through the roof, but this income stream is likely threatened as major retailers are cutting affiliate programs to save costs.
Please don't do that. 
"Cut your event budget, operations budget, or other budgets you might have, but your budget for online media should be the last to go." 
This was a piece of advice shared by a marketing director, who also happens to be one of KOMACI's regional clients.
It's a rough situation right now for all businesses, and it is understandable why retailers are considering this option. However, bear in mind that relationships need to be considered in the long term. As you work together with influencers to weather this storm together, consider that the influencer is also working hard to promote your products and doing what they do best – maintaining a relationship with your potential pool of customers.
Although we all wish the pandemic never happened, this is the best time to take the plunge into affiliate marketing. Consider this an investment into long-term results, and plan your campaign with the right influencer to maximise your returns with the minimum cost.