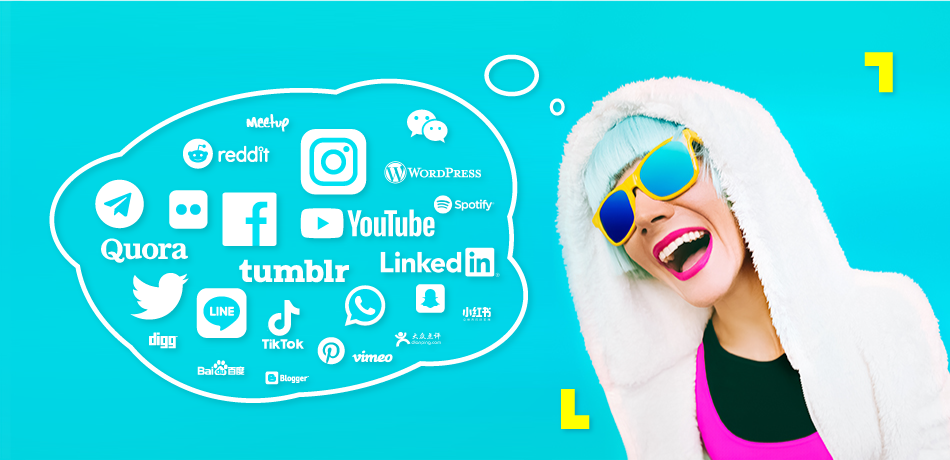 In the ASEAN region, influencer marketing has grown 133% since 2018, making influencer marketing a common practice for brands and marketers. In 2020, social influencers are fast becoming the next generation's marketing tool to reach out to the public.
Micro-influencers are typically individuals or online personalities that have built a social following from anywhere between 1k to 50k, and they are highly sought after for their unique relationship with their audience, their shared interests, and their influence over their followers' buying behaviour.
There is a certain level of trust that consumers have developed with micro-influencers, who, more often than not, bring authentic content to the table, have higher engagement rates, and whose recommendation often carry as much weight as a friend's would, making micro-influencer marketing one of the most effective advertising strategies out there. Get the influencer on board with your product, and a percentage of their (minimum) 10k followers will trust you too.
Here's how to start your first micro-influencer marketing campaign.
Step 1: Set Clear Goals and Influencer KPIs
Just like any other marketing campaign, you must first be clear about what you want to achieve through influencers. Determining the stage your business is in will help you decide what to do for the next step.
Brand Awareness

KPI: Growth in the number of followers, shares, and likes.

Conversion

KPI: Leads generation, number of clients/transactions, sales or revenue conversion.

Brand Loyalty

KPI: Revisits at an outlet or online store, number of repurchases, inner circle creations, and membership sign-ups.
Setting expectations before the campaign will help set clear directions on what to measure along the campaign, which influencers to work with, as well as keep brands and influencers on track towards a common goal. Not all influencers will give you the results you are hoping for, and it is important as a brand to spot what works and what doesn't, and work together with the influencers to make adjustments to the campaign while it's live.
Step 2: Set a Realistic Budget for the Influencer Marketing Campaign
Depending on the goal you have set in Step 1, you now need to decide how much you want to spend on this campaign. 
One of the many challenges of starting your first influencer campaign is price estimation. When you go to an influencer's KOMACI profile, look out for the estimated cost per post to easily gauge your estimate and start negotiating from there. 
Expect the price to increase as you request more challenging deliverables from the influencers. Prices will vary depending on the complexity and amount of work being put into the content, from needing the influencer to do a photo post at home to attending events, or making a video post or Insta Story.
While there is no clear guide as this depends on how the influencer values themselves and their followers' interests, KOMACI+ has a great feature which estimates the cost per post for each influencer on their platform. You can research with this tool to find out the general costs for different influencers, and set a budget for your campaign accordingly. A good budget for a campaign is from RM1,000 - 2,000 to start with a few micro-influencers, and then up the game to RM20,000 to 50,000 for larger brands.
Step 3: Set Your Dream Content
In order to achieve the results you are looking for, you need to decide on the kind of post that will deliver the most accurate and engaging message to your consumers. What is the product or service you are trying to promote? If you are a skincare brand launching a new face mask, you might want a before and after photo to showcase the results on the skin. If you are selling women's clothing, a big trend right now is to have influencers film themselves visiting a store on IGTV.
Influencers know their own audience, so they will know the best way to communicate with them, but you know your product best, so you need to be the one to come up with a comprehensive brief so that the influencers you have chosen can clearly channel the message you want to deliver.
Step 4: Search the Right Influencers Who Align with Your Brand
First, you need to know the difference between micro and macro-influencers. To ensure a successful campaign, brands should choose influencers whose values and content match the brand message. To do this, brands can crawl through relevant hashtags on social media posts to identify suitable influencers, and then build relationships with those with significant followings and high engagement rates.
The downside is that quite a number of hours can go into researching across social platforms and combing through thousands of potential influencers. If brands lack that kind of resource, they may turn to influencer marketing platforms for assistance. KOMACI+ has a database of over 5,000 influencers, and we have streamlined the process which makes it easy for brands to do everything from creating campaigns to finding the right influencers all on a single platform.
Step 5: Campaign Brief, Communication and Negotiation
Start with a campaign brief you are about to send to the influencer by deciding your job type, channel, and other requirements.
What is the publishing schedule, the deliverables, terms, and compensation? What is the approval process? Set up a contract so both parties are in agreement on the expectations, and in case one party doesn't fulfil their obligations, the other party is protected.
Step 6: Execute and Track Progress!
Execution is always exciting and complicated, but the important thing is the result. Gather all the metrics and analyse the campaign results. KOMACI+ uses realtime analytics to keep visual records of the day-to-day engagement, so take screenshots daily to track the campaign progress. Learn from the current engagement and make the best adjustments for future influencer campaign activations.